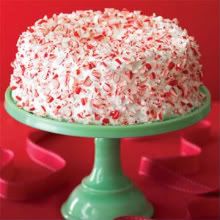 Margie: One of my very favorite websites is
Southern Plate
by Christy Jordan. It's a wonderful place to visit for recipes, contests, and stories.
Christy has just written one of the best stories ever called "Seven Cakes." Even though this is not exactly a Fun Friday story, it is definitely one that will make you tear up and feel fortunate.
I hope you enjoy it as much as I did.