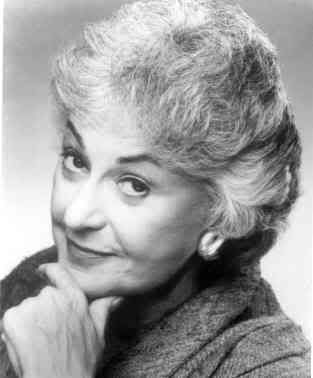 It was with great sadness that I read of the death of Beatrice Arthur on Saturday. She was one of the funniest ladies of television and one of my all-time favorite actresses.

I remember her when she portrayed Archie Bunker's neighbor in "All In The Family." She was such a wonderful actress that she got her own spin-off series called "Maude." It was hilarious as well as serious at times and Maude even discussed having an abortion at one point.

Bea made "Golden Girls" one of my favorite shows ever to be on TV. She had that deep voice and she was tall so she really stood out to me and so many others. Dorothy was and is my favorite of all her roles.

Bea, we'll miss you. Thank you for giving us so many years of your presence and wonderful characters.

We wish to express our deepest condolences to Bea's family and friends.