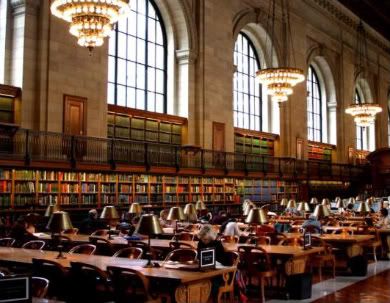 Margie: Edna, I'm giving you fair warning that I won't be home much this week. It's National Library Week and I've been asked to help out down to the library.
I know you'll sit here all week whining and pouting so I bought you a pacifier. You're welcome to come to all the activities and there'll be free food. I've never known you to turn down a free bite.
Edna: My goodness Margie, I know you think you were insulting me but all you've really done is show our readers how mean you are. Although, I'm pretty sure they already knew that.
I'll come along with you to the library, but I bet they won't want you there with that bad attitude. You'll scare the children.
Margie: Edna, you don't make a lick of sense! You act like a baby when I make plans then you sulk and pout until I get home. If I stay home then you complain and whine about how mean I am.
You come to the library, sister, and you best act like a grown woman. You got that? Let's think up games for the children to play.
Edna: How about "Spot the Shriveled Shrew"? Or maybe "Are You Smarter than a 100-year-old"?
Margie: I prefer "Who Super Glued Edna's Tushie To Her Chair?"
Edna: My lands, listening to you yammer on has given me a megrim. Why don't you super glue your mouth and let folks get on with enjoying National Library Week?