Dear readers: We have recently had the honor of several awards bestowed upon us....

First, from Sheepish Thoughts (A very belated thank you to PinkLady!): The Best Blog and A Lovely Blog awards.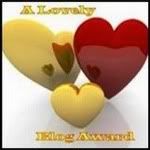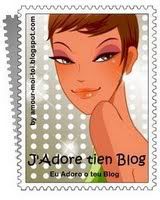 And last, but certainly not least, Annie over at
A Nice Place In The Sun
gave us the You Cheer Me Up award. Now, we don't like to play favorites but we think we love this one the best, since we are long-time fans of

I Love Lucy

.
We are always touched that our fellow bloggers enjoy visiting with us enough to give us awards, and we are so grateful to you all for your support, good wishes, and just plain genuine affection. Thank you so much!
Love, Margie and Edna