Beth (aka "Edna"): This week, Jane (aka "Margie") and I would like to share some stories with you about our inspiration for the Margie and Edna characters. Personally, I have drawn heavily on the wonderful women I knew growing up: my grandmothers, my great-aunts, and my great-grandmother. They were smart, feisty, loving women who were not afraid to share what they felt about something. They also had an incredible capacity for kindness. Each time I write as Edna, I am paying tribute to these women who taught me so much about how to be the person I am today.

In my mind, at least, a lot of Margie and Edna's dynamic as sisters comes from my maternal grandmother and her sisters. They were practical women, sometimes gruff with each other but always loving. I have a particular story in mind that I'd like to share, which always makes me laugh because it so much reminds me of Margie and Edna.

By the mid-1980s, my grandmother and great-Aunt Sylvie were living in South Florida with their mother, my 90-something-year-old great-grandmother. By that time, she was no longer ambulatory and required a lot of home care. Since both my grandmother and Aunt Sylvie were widowed, they did what dutiful daughters often did and moved in to help care for her. My great-grandmother could be demanding, and so Grandma and Aunt Sylvie would take a time-out on Saturday mornings; they would ask a neighbor to come sit with her while they went on a trip to the Hollywood Mall.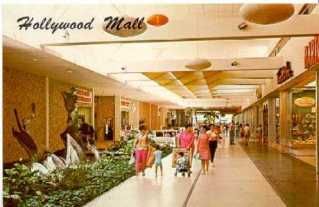 These trips usually consisted of the two of them piling into my Aunt Sylvie's 1968 Cutlass Supreme, a boat of a car with my formidable Aunt Sylvie at the wheel. Once at the mall, Aunt Sylvie often tried in vain to find a comfortable, yet fashionable, pair of shoes to fit over her bunions. (A souvenir from her years working as a receptionist, according to my grandmother. Her sister had a tendency to force her feet into too-small, but stylish, high heels. Vanity, thy name was Aunt Sylvie.) While Aunt Sylvie looked for shoes, Grandma would check out the sales racks at Sears, and then they both would meet up afterwards for a nice lunch at Morrison's Cafeteria. It was a calm, leisurely outing for the both of them, and they looked forward to it every week.
On this particular Saturday, things started out as normal, but when they got to the Hollywood Mall it was unusually crowded. Making their way through a packed mall was something neither of them expected or enjoyed, so they were crankier than usual as they went about their errands. After meeting up (Aunt Sylvie with yet another pair of Naturalizer low-heeled pumps, and Grandma having raided Sears for birthday gifts for the grandchildren), they proceeded towards Morrison's—muttering between them the whole way about the crowds. (For some reason, Aunt Sylvie was worried that Morrison's would be out of Jello by the time they got there. Don't ask me why.) Halfway down the mall concourse, they ran into a garishly made-up older woman with bleached-blonde hair, wearing an evening dress. She was promoting a local performance by handing out pamphlets to the people gathered around her. Having figured out that she was the reason for the crowds, they took a pamphlet, smiled politely, then made their way to Morrison's and back home.
Telling the story afterwards to my mother and I, they were fairly critical. "She was trying too hard not to look her age," said my grandmother of the woman's make-up. "Where did she think she was, a nightclub?" was Aunt Sylvie's comment about the spangled dress inappropriately worn during the daytime. It turns out that both women were spectacularly unimpressed with the unexpected appearance of Ginger Rogers in the Hollywood Mall. "But, Grandma! She's a movie star, weren't you excited to see her?" "Pfft!" said my grandmother. "If she's so wonderful, why was she handing out her own pamphlets?" It was hard to argue with that kind of logic. I guess it doesn't matter that she was an Academy-award winning actress; by generating an unexpected crowd, she'd single-handedly ruined their trip to the mall as far as they were concerned.
But luckily for Miss Rogers (and Aunt Sylvie), Morrison's still had plenty of Jello left by the time they got in line for their lunch.